Although Julia Zilberquit performs a wide range of works that includes some of the most beloved masterpieces of the piano concerto repertoire, she has developed something of a specialty in presenting rarities: works that have not been performed much. By creating her own arrangements of glorious works by J.S. Bach and Antonio Vivaldi as well as Dmitri Shostakovich, she has enriched the piano repertoire. She even recently rediscovered a neglected wonder: an early and almost forgotten piano concerto by the great Ludwig van Beethoven. The following works could present the opportunity of being a premiere in your city.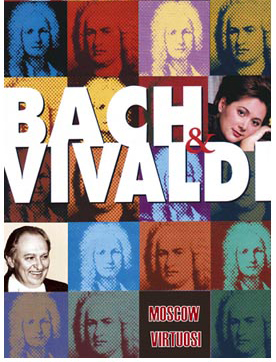 BACH - VIVALDI
Two Concertos in A minor and D minor (RV 522, RV 565)
In the vast legacy of Antonio Vivaldi, the genre of the instrumental concerto, of which he is considered one of the creators, holds a prominent place. Vivaldi composed over 400 concertos for solo instruments with an orchestra.  For some inexplicable reason, there is not a single concerto for solo clavier (cembalo) with orchestra among them. Julia Zilberquit has orchestrated two works—the Concerto Grosso in A minor for Two Violins and String Orchestra (RV 522) and the Concerto Grosso in D minor for Two Violins and Cello with String Orchestra (RV 565)—in 1999 which fill this gap.
"... Zilberquit's singing tone and innate sense of line come home to roost in the central Largo e spiccato."
Gramophone Magazine
"The aplomb with which she carries out her digital feats attests to a superior, tasteful performer."
Audiophile Audition



Click here for more reviews
For the orchestra employed in her arrangements, Ms. Zilberquit turned to Vivaldi's own orchestrations by Vivaldi himself; for the solo piano part, she looked to arrangements of the two concertos prepared by J.S. Bach for an organ solo (currently known as the Concertos for Organ by Bach-Vivaldi in A minor and D minor (BWV 596 and BWV 593). The orchestrator/pianist points out such arrangements follow the common Baroque practice music of transcribing works for performance by different instruments. It is well known that Bach himself strongly believed in this practice; he arranged his own concertos for performance both by solo string instrument and orchestra as well as a keyboard instrument and orchestra: Bach's Violin Concertos in A Minor and E major were examples of this, also existing in his own transcriptions as the Keyboard Concertos in G Minor and D major. Both versions of these works have become treasures in both the violin and piano concerto repertoire.
Ms. Zilberquit's transcriptions of these two works can be heard on a CD in which she performs them with the Moscow Virtuosi, issued in 2003 by the U.S.-based Musical Heritage Society. The CD was re-released on Warner Classics in 2014.
BEETHOVEN
Piano Concerto in E-flat major, WoO4
Beethoven composed his Piano Concerto in E-flat major, WoO4 during his early years in Bonn: he was only 14 when he wrote it, presumably for himself to play with the Bonn court orchestra. The work has survived only in a copyist's manuscript of the solo piano part; however, this part also includes Beethoven's own reduction of the orchestral passages, and an indication that the orchestral forces to be utilized (two flutes, two horns and strings). Based on this manuscript, the Swiss musicologist Willy Hess reconstructed of the piece. His version was published in 1939, first performed by the pianist Edwin Fischer in 1943, and issued in a revised edition in 1961 which includes a first-movement cadenza that reflects ideas by Edwin Fischer, and one in the second movement based on a passage which Beethoven cut from the manuscript.
This early concerto is of considerable historical interest in that it was written before any of Mozart's piano concertos had been published—in fact, before the most famous ones were even written—and so in the early days of the development of the classical keyboard concerto. In his foreword to the Eulenburg edition of the work, Hess wrote that "the young composer must have been decisively influenced by Johann Christian Bach and the south German school, for it abounds in joyous melodies reminiscent of folk song and folk music." The work also provides a glimpse into Beethoven's considerable prowess as a child prodigy, not only as a composer but also as a pianist: the piano part is almost exclusively concerned with virtuoso figuration, much of it extremely demanding.
Although the authenticity of this particular Concerto has never been doubted (unlike some of Beethoven's other compositions), and despite the extraordinary value it holds in understanding the development of both Beethoven's own work as well as the piano concerto as a genre, the Concerto in E-flat Major is all but unknown, not only to the lay public but also to most professional musicians. As it has never been performed on most of the world's stages, it could provide a real sensation in enhancing the comprehension of Beethoven's creative oeuvre. This early concerto deserves to assume a place of honor in the Viennese Classical concerto repertoire not due to its historical interest but, most importantly, its musical value.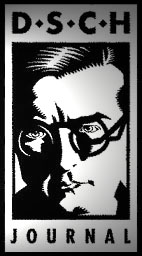 SHOSTAKOVICH
Concertino in A minor, Op. 94
"The CD includes a robust account of the invitingly lyrical Concertino (Op. 94), originally a piano duet but reworked as a piano concerto by Julia Zilberquit, who is the energetic soloist here."
The New York Times

"Shostakovich's Concertino for Piano and Strings as arranged by pianist Julia Zilberquit, who played the solo part – a vigorous, one-movement work well worth hearing."
New York Post



Click here for more reviews
Shostakovich created his A minor Concertino as a duet for two pianos (1953). In 1996 Julia Zilberquit transcribed it for piano and chamber orchestra, and composed her own cadenza for it. As she recalls
"A long time after I prepared my transcription of Shostakovich Concertino I met Maxim Shostakovich, the composer's son, a pianist and the work's dedicatee. Maxim approved both the idea of an arrangement as well as my execution of it, adding that his father had first conceived of the work as a piano concerto, but for some reason changed his mind. I was happy to know that."
Julia Zilberquit has performed as a soloist in the Concertino in France, Israel, Poland, Russia, Ukraine, Canada and the United States, including an appearance Carnegie Hall in New York: to countries and cities not on this tour the work would be a premiere. Her performance of it can be heard on Hommage a Shostakovich, a CD featuring the Moscow Virtuosi conducted by Vladimir Spivakov, released in 1997 on the MusicMasters Classics label.
SLONIMSKY
The Jewish Rhapsody
"The headliner for this concert in the Greensboro Symphony Masterworks season was Moscow-born pianist Julia Zilberquit. This astounding performer commissioned the Russian composer Sergei Slonimsky (b.1932) to write a concerto for piano and orchestra.One would be hard pressed to find a more articulate, powerful, and committed advocate for this wonderful work than Ms. Zilberquit. She easily rose to the challenge of the fiendishly difficult arpeggios that spanned the entire keyboard, and her rich voicing of chordal passages was exquisite. Perhaps what was most amazing about the soloist's playing was her ability to milk an amazing number of colors from the keyboard. Stunning."
Orchestral Musical Review (Greensboro, North Carolina)



Click here for more reviews
Born in 1932, Sergei Slonimsky is the nephew of the well-known American composer and dictionary compiler Nicholas Slonimsky, and gained worldwide fame recently through the great success of Mstislav Rostropovich's  production of his opera, Ivan Grozny ("Ivan the Terrible"). Even before that, the New York public applauded his music when Yuri Temirkanov opened his program at Carnegie Hall with one of his symphonic works.
One of Russia's greatest modern-day composers, Slonimsky belongs to the generation of "out-of-favor" composers that include Alfred Schnittke, Sofia Gubaidullina, Aarvo Päart and Gia Kancheli, all of whom suffered under the Soviet regime for their desire to experiment and to use a modern style in their work. Slonimsky is extraordinarily versatile; there is probably not a single genre in which he has not written. The Soviet-born American pianist Julia Zilberquit approached him with the idea of writing a Concerto for Piano and Orchestra, a genre which had in recent years had fallen out of favor with today's composers.
The result was The Jewish Rhapsody, a three-movement concerto for piano, flute, strings and percussion in 1997. While Slonimsky does not use authentic "Jewish" melodies, the work is permeated with Jewish inflections, ranging from ones reminiscent of ancient Hebrew chants to the characteristic twists of klezmer music. It contains equal measures of virtuoso fragments and philosophical, even tragic ones. Another of its distinguishing characteristics is its theatricality: it can be experienced as a kind of stage performance.
The Jewish Rhapsody was premiered in the Grand Hall of the Moscow Conservatory by the Moscow Chamber Orchestra, conducted by 2003 Grammy Award nominee Constantine Orbelian, and Julia Zilberquit as the piano soloist. Her performance of it can be heard on a CD released in January 2000 on the Harmonia Mundi/Le Chant du Mundi label.
Three Centuries of Bagatelles
This innovative and unique recording traces the development of the bagatelle from the 18th though the 20th centuries, featuring music by Couperin, Beethoven, Saint-Saëns, Liszt, and Bartók, as well as the Russian composers Anatoli Lyadov, Alexander Tcherepnin and Edison Denisov.  It is a first attempt to put together all bagatelles written by prominent composers. The striking majority of Bagatelles – with the exception of those by Beethoven – have not been heard often in concert or on the air. The recordings of most bagatelles are equally rare.
A bagatelle means a "trifle" in French and it has always meant a thing of no importance.  Although the definition of the word bagatelle is "trifle," this recording reveals the remarkable character and drama that infuses these works, as much as those in other musical genres. The genre of Bagatelles was used by composers as if to disarm the listeners, to reduce their expectations, the better to surprise them with a brilliant or poetic character piece.While Beethoven's bagatelles may be quite familiar, those by other composers are performed less frequently, to the point of almost being unknown. This recording reflects the great diversity in which these very different composers treated them.
"Tcherepnin, Lyadov and Denisov are all worthy if little-known contemporaries of Rachmaninoff. Zilberquit's superb performance brought them to life."
The Washington Times
"An adventurous program from the gifted Russian virtuoso, Julia Zilberquit, whose refreshingly clean sound makes her selection of Bagatelles sparkle with unusual clarity and retain a pointillistic luminescence"
Piano Magazine (London)



Click here for more reviews
Les Bagatelles by Francois Couperin (1668-1733), called "Couperin le Grande", is the first piece in the history of music named a "bagatelle". This rondeau is a last piece of Couperin's "Harpsichord pieces, Tenth Series". Composed for a harpsichord, this miniature renders the finest emotions, even though the composer was limited by both the possibilities of the instrument and the devices, characteristic to the Rococo style.
Beethoven's bagatelles, among them Für Elise, are easily the most famous examples of this genre. Composed as cycles at three different stages of his career (Opp.33,119,126), these miniatures reflect many features of his style: the rich imagery, vivid and colorful melodies, and versatile texture. Beethoven named one of his most popular piano pieces "Fur Elise" a bagatelle. Five other pieces have been selected from Opp.33 and 119.
Saint-Saëns' bagatelles were composed as two three-pieces cycles, and reflect influence of such giants of romanticism as Chopin, Schumann, Brahms, and Liszt, whose own Bagatelle is on the program. They had undoubtedly been intended not as a random collection of pieces, but as one complete cycle. The first and the last pieces of the cycle create an "arch" by using similar character and subject matter, thus uniting the whole cycle. Even though the Bagatelles were composed by the early years they already anticipate the future style of a mature Saint-Saens.
Taken together, the bagatelles by Lyadov, Tcherepnin, and Denisov trace the development of Russian musical languages as well as plumb that nation's poetry and folklore. The Four Bagatelles by Anatoli Lyadov (1855-1914), a brilliant composer of Russian school, are very typical of this composer's style. An unsurpassable master of piano miniatures, Lyadov creates four refined pieces different in their mood and coloring. One does not find bravura or pathetic element in these pieces. The world of Lyadov's music is that of intimate revelations and his bagatelles are delicate lyric sketches. Alexander Tcherepnine (1899-1977) comes from a famous family of composers- his father Nicolai, himself, and his son Sergey. Tcherepnine has fully accomplished the task he sets for himself – his Ten Bagatelles (Op.5) bring to life picturesque traditional characters of Russian folklore by means of contemporary musical language. For example, the first piece is based on a story of a Herculean "bogatir", a regular character of many tales of Russian folklore, be it art or music. In the middle of the second bagatelle, characters of Russian traditional heroic poems, "bilinas", are revived. At the same time, the musical style of beginning of the XX century is distinctly heard.
A few decades later, one of the most original composers of the mid-XX century, Edison Denisov (1929-1996), set a similar creative task for him and accomplished it masterfully. He composed a cycle of musical "luboks"(popular prints by primitive artists depicting scenes of urban and rural life, filled with extraordinary characters). In the cycle Seven Bagatelles, Denisov developed traditions of the Russian composers who had preceded him. With Stravinsky in mind, he created a many-colored picture of a Russian Fair and inhabitated it with eccentric buffoons, typical for this popular event (Bagatelle no.1). Echoing Tchaikovsky, the composer recreated the charm of Russian Troika shaft-bow bells in new ways (Bagatelle no.4). As if paying a tribute to Borodin, he revived gloomy images and scenes of monastery life in old Russia (Bagatelle no.5).
Thee Bagatelles by composers of the XVII, XIX and XX centuries serve as a Coda of the CD.
The Bagatelle without Tonality by Franz Liszt (1811-1886) is an extremely interesting piece. It was written at the end of Liszt life when the composer started experimenting with tonality and lack thereof. The images of this exquisitely masterly miniature in the form of a waltz are similar to those of the Mephisto Waltz no.1 in its refined tension and mystery.
The last of Bela Bartok (1881-1945) Fourteen Bagatelles completes this CD. This piece is subtitled "My dancing sweetheart…" or "Ma Mie Qui Danse", is a humorous musical sketch of one of the dramatic episodes of the composer's life. It demonstrates once again the inner potential of such seemingly genre as a bagatelle.